Chaise sofas are notorious for becoming major dust and dirt traps. Sofas, sectionals and chaises are the major focus in every home. You can't go wrong with a pick of these relaxers for your home. Even though they look good at all times, sooner or later, they may need to be professionally dry cleaned with some expert help beforehand.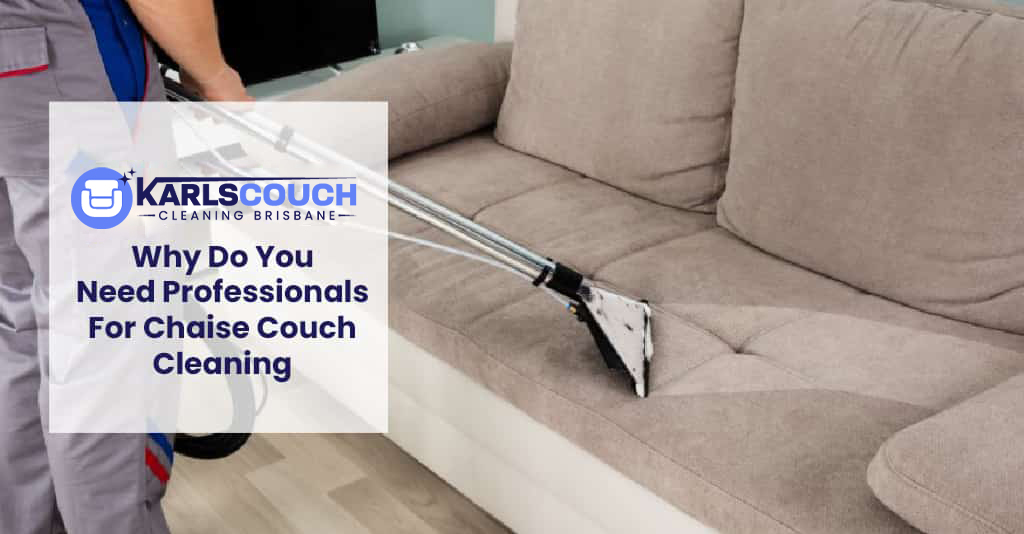 Chaise Couch Cleaning is certainly a hard job to do. It's even hard to clean by yourself. The chaise couch is a great place to sit and lounge during summer with family and friends. However, it often gets dirty from food, drinks, and spills. Our method of couch cleaning is simple and effective as well. Chaise Sofas are the most used furniture in homes and probably the dirtiest. It's time to give your Sofas a deep clean that is safe, and environmentally friendly!
This kind of sofa needs special care and cleaning regularly. When it's dirty, the cushions can stain the fabric of the adjacent furniture. Chaise Couch Cleaning is not as simple as it seems.
They Are Experts In Their Field
Furniture cleaning is not a one-size-fits-all enterprise. Since professionalism is an important part of modern life, Chaise couch cleaning professionals have constantly been improving their craft.
Proper Sanitation
Professionals would clean and sanitize your entire Chaise & Lounge Furniture to remove stains and contaminants. A Chaise & couch cleaning professionalism is a very important service because of the number of dust particles that settle in it. These dust particles not only make your furniture look dull and dirty but also affect your health. 
Complete Satisfaction
Chaise Couch cleaning service is all about keeping your investment tidy by hiring a professional for cleaning. Even worse, bacteria and mould grow in the seats or the cushions of couches affected by animal drool or food spills. No home should go without professional fabric care and leather cleaning services. As a result, you are guaranteed results as well as satisfaction.
Knowledge Of Fabric
Professional cleaners use the right kind of detergents and a microfiber cloth, which can remove stubborn stains very easily and carefully such that the fibres of the couch may not be damaged
Proper Steam Cleaning
Professionals also steam clean the fabric so that dirt and stain are removed thoroughly, and there are no chances of them coming back.
Conclusion
They are expensive and difficult to clean a chaise sofa correctly. Our professionals have been trained to handle delicate upholstery like this, so they're equipped to perform professional chaise cleaning services efficiently. Our professionals will make it sparkle like never. The cleaning process can be very time-consuming. But with the help of our company, you will have access to affordable cleaners who can do the work for you. We have cleaning experts to make your home comfortable for you. So contact us as soon as possible to solve your problem.