Top Rated Lounge Cleaning Service Team in Mooloolaba
When it comes to maintaining the cleanliness and hygiene of your lounge, you deserve the best. That's why we are proud to be the best lounge cleaning service team in Mooloolaba. Our team of highly skilled and experienced professionals is equipped with the latest tools and techniques to deliver exceptional cleaning services that leave your lounge looking and smelling fresh and clean.
Karls Couch Cleaning offers a wide range of cleaning services to suit your needs. Our steam cleaning process is highly effective in removing dirt, grime, and bacteria from your lounge, leaving it looking and feeling like new. We use only safe and eco-friendly cleaning solutions to ensure the best possible results.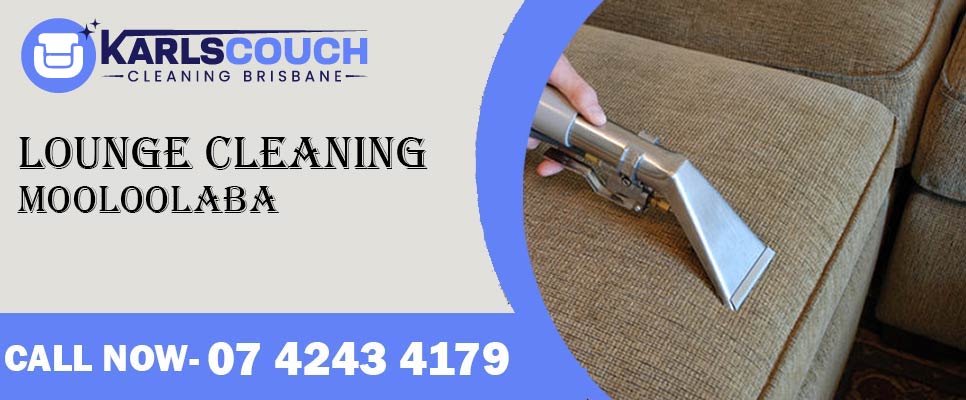 Our stain removal services are designed to eliminate even the most stubborn stains, leaving your lounge free from any blemishes or marks. We also offer odour removal services that eliminate unpleasant odours caused by spills, pets, or other sources.
Our team is equipped with the right tools and expertise to remove mould from your lounge safely and effectively. We also offer sanitisation and deodorisation services that kill germs and bacteria and leave your lounge smelling fresh and clean. Finally, we offer fabric Scotchgard protection services that help prevent future stains and spills from penetrating the fabric of your lounge.
Advantages of Regular Lounge Cleaning and Maintenance
Lounges are a vital part of any home or office, and they are often the centrepiece of living space. They are used frequently, and over time, they can accumulate dust, dirt, and other unwanted particles. This accumulation can have a detrimental effect on the overall appearance and hygiene of your space. Cleaning lounges in Mooloolaba regularly can bring numerous benefits to your home or office.
One of the most significant benefits of cleaning lounges is the creation of a healthy and dust-free atmosphere.
Enhanced indoor air quality is another significant benefit of cleaning lounges in Mooloolaba.
Another benefit of cleaning lounges is that it minimizes odours. A lounge that is not cleaned regularly can develop a musty smell, which can be unpleasant and distracting.
Cleaning lounges also means that your furniture is less likely to suffer from damage. Dust and other particles can cause scratches and wear on your furniture over time.
Lastly, cleaning lounges in Mooloolaba can prolong the life of your assets. Your lounge is likely one of the most expensive items in your home or office, and regular cleaning will help ensure that it lasts as long as possible.
Our Affordable Upholstery Cleaning Services In Mooloolaba
Signs Your Lounge is in Desperate Need of Cleaning
As one of the most frequently used areas in any home or office, lounges can accumulate dirt, dust, and other unwanted particles quickly. However, it's not always easy to tell when your lounge needs cleaning. Here are some symptoms that indicate that your lounge needs cleaning in Mooloolaba:
Foul odour: A musty or unpleasant smell emanating from your lounge can indicate a build-up of dirt and grime.
Stains and spots: Spills and stains can happen, but if you notice that your lounge is starting to look more spotted and stained than usual, it's a sign that it needs cleaning.
Dust and dirt buildup: Regular dusting and vacuuming can help keep your lounge clean, but if you notice a significant accumulation of dust and dirt, it's time for a more thorough cleaning.
Allergies and respiratory problems: If you or anyone in your family or office suffers from allergies or respiratory problems, a dirty lounge can exacerbate these conditions.
Fading or discolouration: Over time, the colour of your lounge can start to fade or change. This can be caused by dirt and grime, which can penetrate the fabric of your lounge and cause discolouration.
Unpleasant texture: Dirt and grime can change the texture of your lounge, making it feel rough or sticky to the touch. This can be unpleasant and uncomfortable for anyone using the lounge.
General wear and tear: Lounges that are not cleaned regularly can suffer from general wear and tear, such as fraying or fading.
We follow this lounge cleaning process for optimal results
Cleaning your lounge can be a challenging task, especially if it hasn't been cleaned for a while. For Lounge Cleaning Mooloolaba needs, we use a comprehensive lounge cleaning process to achieve the best possible results. Here's a breakdown of our process:
Our process starts with a deep steam cleaning. We use hot water and steam to penetrate the fibres of your lounge and remove dirt, grime, and bacteria.
For lounges that are delicate or prone to shrinkage, we use a dry cleaning method. This process uses a special cleaning solvent that is gentle on fabrics and removes dirt without the use of water.
We also offer a shampooing service, which uses a specially formulated cleaning solution to break down dirt and stains. This process is ideal for heavily soiled or stained lounges.
Our team uses specialized products and techniques to remove tough stains from your lounge. Whether it's a coffee spill or a pet stain, we have the knowledge and expertise to remove it.
If your lounge has a persistent odour, we offer an odour removal service that targets the source of the smell and eliminates it.
If you notice mould in your lounge, it's important to act quickly. Our team can remove mould and treat the affected area to prevent further growth.
We also offer a sanitization and deodorization service that removes bacteria and germs, leaving your lounge fresh and clean.
Finally, we offer a fabric Scotchgard protection service that helps prevent future stains and spills. This process creates a protective barrier that repels liquid and dirt.
Explore Our Range of Lounge Cleaning Services in Mooloolaba
Our Upholstery Cleaning Mooloolaba team understand that lounges come in all shapes, sizes, and materials. That's why we offer a variety of lounge cleaning services to meet the unique needs of our clients. Here are some of the different lounge cleaning services that we provide:
Leather or Fabric Sofa & Upholstery Cleaning: We offer professional cleaning services for leather or fabric sofas and upholstery.
Leather or Fabric Couch Cleaning: Couches can be a focal point in any room, which is why it's important to keep them clean.
Fabric or Leather Chaise Cleaning: Chaises are great for relaxing, but they can be challenging to clean.
Office Chairs Leather or Fabric Cleaning: Office chairs can get dirty quickly, especially if they are used frequently.
Leather or Fabric Lounge Cleaning: Lounges are a popular place to unwind after a long day, but they can also collect dirt and grime.
Leather or Fabric Armchair Cleaning: Armchairs is a cozy addition to any room, but they can be challenging to clean.
Fabric or Leather Seat Cushion Cleaning: Seat cushions can accumulate dirt and stains quickly, which can be challenging to remove.
Effective Stain Removal Services for Your Lounge
Our lounge and couch cleaning services in Mooloolaba are expertly designed to help you remove any stains from your furniture. With our years of experience and expertise, we understand the frustration and unsightliness of stains, and that's why we use specialized cleaning solutions and techniques to remove them.
We can effectively remove a variety of stains from your lounge, including wine stains, food stains, pet stains, ink stains, oil stains, and dirt and mud stains. Whether the stains are mild or severe, we have the tools and knowledge needed to get rid of them.
Reasons to Trust Our Lounge Cleaning Services in Mooloolaba
If you are looking for a lounge cleaning team in Mooloolaba, we are the best choice for several reasons. First and foremost, our goal is to restore the appearance of your lounge to its original condition. We have years of experience in the industry, so you can trust us to take good care of your furniture.
In addition to our expertise, we also use specialized cleaning solutions that provide safeguard protection against future spills. This means that your furniture will stay cleaner for longer, and you won't have to worry about accidental spills damaging your furniture. We believe in transparency, which is why we offer straightforward pricing with no hidden charges. Our prices are the best in town, and you won't be surprised by any extra fees when it comes time to pay. Our cleaning products are also residue-free, which means that they are safe for your furniture and your family. We take pride in using cleaning solutions that won't leave behind any residue or harmful chemicals.
The Same Day Service is Offered in Mooloolaba and Nearby Suburbs
For businesses in Mooloolaba and nearby suburbs, maintaining a clean and inviting environment is crucial to keeping customers happy. However, one area that is often overlooked is the lounge area. That's where our Same Day Service For All Lounge Cleaning comes in. Our team of experienced cleaners offers professional lounge and couch cleaning services using the latest equipment and techniques to ensure that your lounge is always fresh and welcoming. Our services are available in these nearby suburbs of Mooloolaba:
We understand that businesses need to keep running smoothly, which is why we offer same-day service that is tailored to your schedule. Our services include vacuuming, spot cleaning, dusting, cleaning and sanitizing.
We take pride in our work and guarantee your satisfaction. With Same Day Service For All Lounge Cleaning, you can make a great first impression on your customers and keep them coming back. Contact us today at 07 4243 4179 to schedule your same-day service.
FAQs
What benefits do professional lounge cleaning services offer?
Professional lounge cleaning services come equipped with the necessary tools, skills, and experience to clean lounges thoroughly and effectively, which can help remove tough stains, dirt, and unpleasant odours that regular household cleaning products may not be able to handle.
How often should lounges be cleaned?
The recommended frequency of lounge cleaning depends on various factors, such as the frequency of use and the amount of dirt and stains on the lounge.
Can all stains be removed by lounge cleaning?
While most stains can be eliminated by professional lounge cleaning services, some stubborn stains may require additional treatments or may not be entirely removable.
What is the drying time after lounge cleaning?
Generally, it takes around 2-4 hours for lounges to dry completely after cleaning. The cleaning service may use fans or air conditioning to speed up the drying process.
Is lounge cleaning safe for pets and children?
Yes, lounge cleaning is safe for pets and children.
Location: Mooloolaba, QLD 4557, Australia