Best Lounge Cleaning Company In Wakerley
If you're in search of high-quality lounge cleaning services in Wakerley, look no further than Karls Couch Cleaning. Our company is committed to providing the best possible cleaning solutions for all types of lounges, from small armchairs to large sectional sofas. With years of experience and a team of skilled technicians, we have developed a reputation for excellence in the industry.
At Karls Couch Cleaning Brisbane, we understand that your lounge is an important investment and deserves to be treated with the utmost care. That's why we use only the best cleaning methods and equipment to ensure that your lounge looks like new. Our Lounge Cleaning Wakerley team is trained to identify the specific needs of your lounge, such as its type and tailor our cleaning methods accordingly.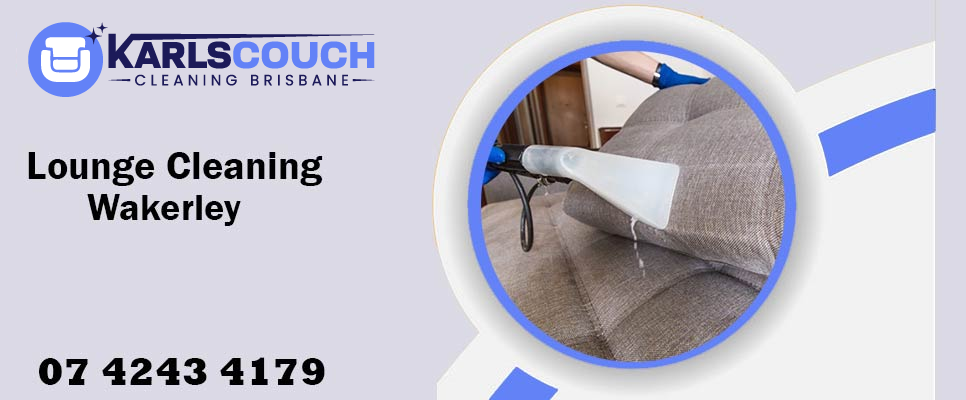 Whether your lounge needs a deep clean or just a quick touch-up, Karls Couch Cleaning is here to help. We offer flexible scheduling and competitive pricing to fit your needs and budget. Contact us at 07 4243 4179 today to schedule a consultation and experience the best lounge cleaning in Wakerley.
We Specialise In Lounge Stain Removal Services
Getting rid of lounge stains can be a big headache as they are very difficult to remove. To obtain the best couch and sofa stain removal services in Wakerley, you will need professional help. At Karl's Couch Cleaning Brisbane, we specialise in lounge stain removal services. Our team of skilled professionals has accumulated years of experience in dealing with various types of stains.
We use the latest techniques and equipment to ensure that your lounges are left looking as good as new. We understand that a lounge can be a significant investment, and as such, each and every job is handled with the utmost care and attention to detail. You can trust us to get the Lounge Cleaning Wakerley job done right, whether it's dealing with a stubborn stain or simply refreshing your lounge.
What Are The Benefits Of Cleaning Your Upholstery?
Regular cleaning of upholstery can help to extend the lifespan of the furniture, saving you money in the long run.
Keeping your upholstery clean can help to prevent the buildup of dirt, dust, and other allergens, which can improve indoor air quality and reduce allergy symptoms.
Cleaning your upholstery can help to maintain the appearance of the furniture, preventing discolouration, fading, and cracking.
Regular cleaning can also prevent the development of stains and spots on your upholstery, which can be difficult to remove once they have set in.
By cleaning your upholstery regularly, you can also help to prevent the growth of mould and mildew, which can cause health problems and damage to the furniture.
Upholstery Revival: Unveiling Our Signature Cleaning Services
Types Of Upholstery We Clean At Karl's Couch Cleaning Brisbane
Dining chairs
Arm Chairs
Furniture
Recliners
Sofas And Couches
Love Seats
Our Professional Cleaners & Couch Cleaning Services
One of the major benefits of trusting and hiring our Lounge and Couch Cleaning Wakerley professionals is that we offer our couch cleaning services in Wakerley and also all the suburbs that are close to it. We make sure that we cover all the areas.
Our professional cleaners help in cleaning all kinds of couch cleaning services. Firstly, a thorough inspection is conducted by our technicians to identify any areas of concern such as stains, scratches, or fading. Next, a gentle but effective cleaning process is used to remove dirt, dust, and other debris from the upholstery without causing any damage. Furthermore, a protective coating is applied to help prevent future damage from spills, stains, and UV rays. In addition, extra services such as repairing scratches or tears in the and conditioning the to keep it soft and supple can be provided by our technicians.
Get In Touch With Us From All Over Brisbane And Suburbs Near Wakerley
For professional couch cleaning services in Wakerley, look no further than our team of experts at Karls Couch Cleaning. Our professionals are highly trained and experienced in cleaning all types of furniture, including couches. They use specialised cleaning solutions and equipment to ensure that your couch is cleaned thoroughly and without causing any damage. From removing dirt and dust to repairing scratches and tears, our team can handle all of your cleaning needs. We also apply a protective coating to help prevent future damage from spills, stains, and UV rays. When you hire our professionals for your couch cleaning needs, you can rest assured that you will receive top-notch service and results. Give us a call on 07 4243 4179 to get our top-class services anywhere in Wakerley Suburb.
FAQs
How much does lounge cleaning cost?
Prices vary depending on the size and condition of your furniture. Contact our lounge cleaning experts today for a free quote.
Do you clean leather upholstery?
Yes, we provide specialized cleaning for leather upholstery.
Do you offer upholstery fabric protection services?
Yes, we can apply fabric protectants on your upholstery to help prevent future stains.
Location: Wakerley, QLD 4154, Australia