Expert Upholstery Cleaning Services In Greenslopes
Give your furniture a new and attractive look by hiring our Upholstery Cleaning Greenslopes team for services. Our experts will help you to make your upholstery free from all types of stains, allergens, and dust mites, in a very short period of time. Upholstery odour removal services, mould removal services, Scotchgard protection services, and stain removal services are some of the upholstery cleaning services our team offers.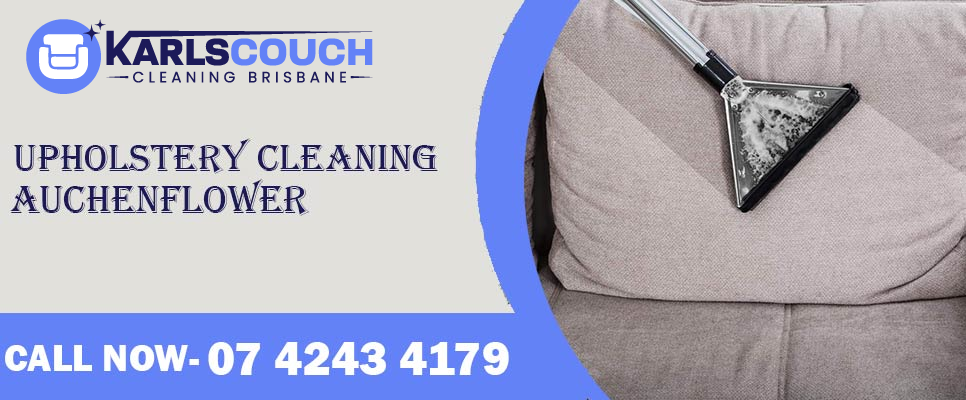 We do offer same-day as well as emergency couch cleaning services to all our clients in Greenslopes. So, get in touch with us to experience the best as well as the quick upholstery cleaning services in Greenslopes. You can contact us on our toll-free number 07 4243 4179 to book our services.
Importance Of Upholstery Cleaning
The following are the various reasons that explain why upholstery cleaning is important
Enhance Furniture Look: Cleaning your upholstery professionally at regular cleaning will help to enhance the look of your furniture.
The lifespan of Furniture: An uncleaned upholstery will not last for a long time. So, to increase the life of your furniture regular upholstery cleaning is necessary.
Eliminates bad odour: Cleaning upholstery helps to eliminate bad odours coming from your upholstery.
Saves Your Savings: As upholstery is a costly affair you cannot replace them at regular intervals. So, cleaning upholstery will help to save your savings by improving the life of your upholstery.
Improves Air Quality: Upholstery absorbs dust and that gets released into the air each time you sit on it and spoils air quality. So, upholstery cleaning will also help to improve air quality in your home.
Avoids Health Issues: Uncleaned upholstery is the host for many disease-causing bacteria and germs. Therefore, it is important to clean upholstery to avoid health issues caused by unclean upholstery.
Our Amazing & Reliable Services For Your Precious Upholstery
The customers are supposed to make a call so that we can provide them with the best quality cleaning service in the minimum to minimum period. Here are some services we offer on the same day of booking:
Our Upholstery Cleaning Procedure
The following is the procedure we follow while cleaning upholsteries
Inspection: We thoroughly inspect your upholstery to identify the appropriate cleaning method to use depending on your upholstery fabric.
Vacuuming: After inspection, we vacuum your upholstery which helps to lose dust mites from your upholstery.
Stain treatment: Once vacuuming is complete we use green and powerful cleaning products to eliminate stains from your upholstery.
Deodorization: We use eco-friendly deodorizers to remove bad odours from your upholstery.
Scotchgard protection: We apply Scotchgard to your upholsteries to protect them from future stains.
Post-Inspection: Post-inspection will be done to check whether every area is properly treated.
Why Choose Us For Upholstery Cleaning Services In Greenslopes?
Choosing the best cleaners is necessary to avail yourself of high-quality upholstery cleaning services. We are the best in Brisbane city. The reasons for choosing us for Sofa and Couch Cleaning Greenslopes services are as follows:
High Experience: All our cleaners are highly experienced. So, they deliver superior quality services every time.
Green Cleaning Products: In order to offer safe cleaning we always use eco-friendly cleaning products.
Modern Equipment: We only use modern equipment to provide efficient upholstery cleaning services to all our customers.
Fair Prices: The cost of all our cleaning services is fair and affordable. We don't have any hidden charges.
Certified Technicians: All the technicians working with us are certified and highly trained.
Same-Day Services: You can also get same-day upholstery cleaning services when you book a service with us.
Reliable Services: As all our Upholstery Cleaning Greenslopes team are highly qualified you can rely on us for all your upholstery cleaning needs.
We Are Also Available in Nearby Suburbs Of Greenslopes
Apart from Greenslopes, Karls Couch Cleaning team also offers upholstery cleaning services to nearby suburbs. Connect with us anytime to share your cleaning query and have a better experience with our team.
FAQs
What is the cost of upholstery cleaning?
Pricing varies based on the size and condition of your furniture. Contact us for a personalized quote.
Can you clean delicate or antique upholstery?
Yes, we specialize in cleaning all types of upholstery, including delicate and antique pieces.
How often should I have my upholstery cleaned?
Upholstery should be professionally cleaned every 12-24 months, depending on usage.
Location: Greenslopes, QLD 4120, Australia