Find The Best Services For Sofa Cleaning In The Gap
Is your sofa old? Did you miss your sofa's lovely colour when you first bought it? If yes, then we promise to offer services that will satisfy your need for sofa cleaning The Gap. Karls Couch Cleaning professionals are trained to deal with all kinds of damages and problems. With a booking with our couch cleaning service, your sofa will be new as before, bright, clean and free from any pollutants. Call now at 07 4243 4179!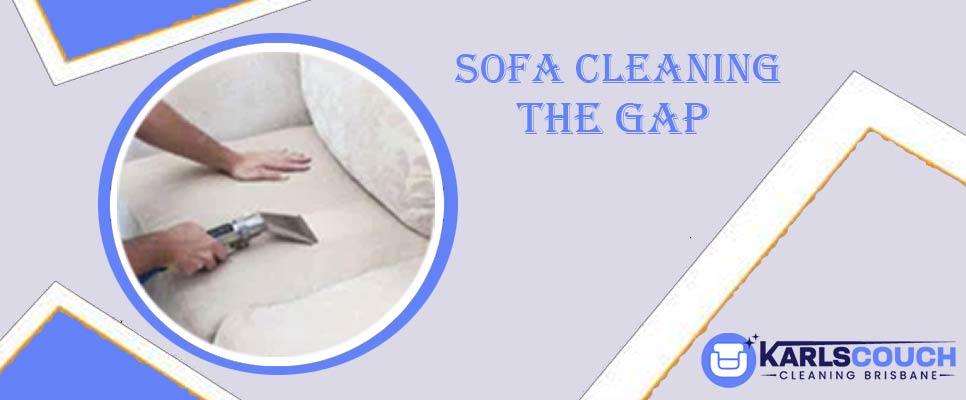 Reasons Why Professional Upholstery Cleaning Is Important
We offer a range of services for sofa cleaning The Gap and help remove stains on your sofas. Here are a few reasons why you should hire our professional services:
By getting your upholstery regularly cleaned by us, you can prevent stains from damaging your fabric and increase its life span.
Our professionals will ensure your sofa is hygienic by extracting any debris, fit, mould, etc.
Your upholstery's aesthetic appearance is our priority. Hence, our experts are trained for quality cleaning to sustain your upholstery's original form.
Same Day & Emergency Sofa Cleaning Service
Our company has professionals trained to deliver a range of services for Upholstery Cleaning The Gap. You can contact us for services on the same day to assist you during an emergency. Our experts are certified and will guarantee your upholstery is in its best state.
They offer you quick solutions to remove any type of stain, mould, dust, and more. These are a few of the services we provide on the very day of booking:
Incredible Cleaning Services We Offer
We do not wish you to spend your precious weekends cleaning your sofa. Hence, we have a variety of Sofa cleaning services available to help you. These services are listed as follows:
Sofa Steam Cleaning: Our professionals aim to extract dust, bacteria, grime, and more from every corner of your furnishing. Hence, they put advanced sofa steam cleaners and cleaning agents for deep cleaning your sofa.
Sofa Stain Removal: Keeping stains unattended can cause your upholstery to deteriorate. As a result, your sofa will appear shabby and appalling. Hence our experts are trained to deal with all kinds of stains, such as milk, coffee, oil, lipstick, pet urine, chocolates, etc.
Sofa Dry Cleaning: There are several fabrics used in various sofa sets. These fabrics might be hard to treat when they get stains or moulds. Hence, our experts recommend sofa dry cleaning to deep clean your sofa by removing any debris or pollutant.
Sofa Odour & Mould Removal: An old sofa can carry bacteria caused by stains and spills. Additionally, they lead to issues of mould and odour which can result in health problems. Therefore, you can hire our experienced professionals for sofa and couch cleaning at The Gap.
Sofa Shampooing: Upholstery cleaning at home can be a tiresome task. Also, it does not guarantee the removal of all the debris and stains. Therefore, you can trust our professionals, who will use a unique cleaning solution to condition your sofa and scrub out any pollutants.
Sofa Scotchgard Protection: We offer you the option to protect your sofa set from intolerable future stains, spills, and spots. Our Scotchgard solution will protect the fabric of your upholstery and keep dust from settling on your furnishing.
Sofa Pet Odour Removal: If your pet's urine stain and body odour on your upholstery is not treated any sooner, it will leave behind an unbearable stench. Hence, our professional team uses organic upholstery cleaning solutions to treat this stench and leave you with a hygienic and fresh couch.
Lounge Cleaning Service: Your lounge deserves the same care as your sofa. Hence, our upholstery cleaning company offer cleaning solutions for your lounge cleaning needs. Our experts have solutions and tools to ensure that your sofa is treated with extreme caution and its fabric suffers no harm.
Fabric & Leather Sofa Cleaning: Each sofa fabric has its cleaning method. Moreover, from faux to full grain, all kinds of leather are used as your sofa's upholstery. Therefore, you can trust our professionals to do an excellent job and use the best leather sofa cleaner.
Microfiber Cleaning Service: With kids and pets at home, a microfibre sofa for resisting stains is a durable option. However, you must keep a check on its hygiene. Thus, our professionals will help inspect your sofa for treatment.
Office Chair Cleaning: We cater to provide services to offices and clean your office chairs. Like your sofa's upholstery, office chairs can accumulate dust and mould over time. Therefore, our services will disinfect your chairs and make them appear new as ever.
Upholsteries Our Professionals Have Cleaning Expertise On
Choosing 'the' look for your living space also involves selecting a sofa material that fits your room's aesthetic. Therefore, our professionals are trained to treat a variety of fabrics, such as:
Leather
Suede
Linen
Polyester
Cotton
Acrylic
Velvet
Wool
Methods Followed By Our Professionals For Upholstery Cleaning
Our professionals follow the given process to ensure that your upholstery is the cleanest and in the best shape.
It starts with an inspection stage to notice damages, stains, fabric type, and more to identify the required treatment.
The professionals then follow the process to condition, treat and extract any debris, pollutants, stains, etc.
Next, an application of fabric protector follows to ensure resistance against stains, spots, etc.
Once your sofa is dried, the experts check the sofa for excellent results.
Upholstery Cleaning Services In Newstead And Nearby Areas
If you are looking for sofa cleaning in The Gap and nearby places, we are your best option. From scheduled cleaning to same-day services, we guarantee quick and quality cleaning. A single call will have our experts will be at your disposal to disinfect your sofa and make it look presentable.
Why Should You Hire Our Cleaning Professional Team?
Choosing a top service for cleaning your expensive upholstery is essential. Therefore, here are a few reasons why you should hire us:
Premium services at affordable price
Well-trained and certified team of professionals
Various sofa and couch cleaning services to choose from
Same-day emergency services
Eco-friendly products, unique techniques, and modern machinery
24×7 customer support
FAQs
What is the drying time after upholstery cleaning?
Drying times typically range from 1-2 hours, depending on the upholstery fabric and humidity.
Do you offer Scotchgard protection?
Yes, we can apply Scotchgard stain protection on your upholstery to protect against future stains.
Do I need to vacuum before the cleaning?
It's not required, but vacuuming can help improve results.
Location: The Gap, QLD 4061, Australia