Top-Rated Couch Cleaning Team in Moorooka
Our team at Karls Couch Cleaning is the best choice for couch cleaning services. Our professional and dedicated team specializes in a variety of services such as steam cleaning, stain removal, odour removal, mould removal, and sanitisation and deodorisation. We understand that a clean and hygienic living environment is important, which is why we are committed to providing high-quality and effective cleaning services to our clients.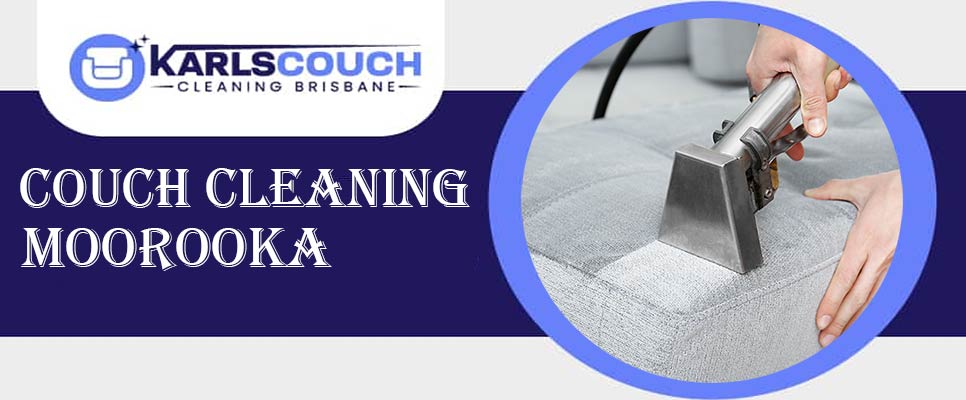 Our Couch Cleaning Moorooka team comprises highly trained and experienced professionals who use advanced cleaning techniques and equipment to deliver exceptional results. We take pride in our attention to detail and our commitment to delivering exceptional customer service. Unleash pristine couch perfection with our fabric Scotchgard protection—keeping your couch spotless and stain-free for longer.
At Karls Couch Cleaning, we prioritize eco-friendly and safe cleaning. Our gentle yet effective products remove dirt, stains, and odours while preserving your couch. We also offer customized cleaning solutions to meet your specific requirements and preferences, call us today at 07 4243 4179!
Our Affordable Upholstery Cleaning Services In Moorooka
Utilizing our state-of-the-art methods, we assure the restoration of your couch's allure, rejuvenating them to a pristine condition. Our array of upholstery cleaning offerings in Moorooka encompasses:
Advantages of Regularly Cleaning Your Couch
Regularly cleaning your fabric couch offers numerous benefits that extend beyond mere aesthetics. Let's explore some of the advantages of keeping your fabric couch clean:
Over time, your couch can accumulate dust, dirt, and debris which can impact the air quality in your home.
A clean couch also helps to improve the overall indoor air quality in your home. When dust and allergens are present on your couch, they can become airborne and be breathed in by occupants.
Odours can easily become trapped in fabric couches, especially if there are pets or smokers in the home.
Dirt, dust, and other debris can wear away at the fibres of your couch, causing it to deteriorate faster than it would otherwise.
Regular cleaning can help to prolong the life of your couch, protecting your investment and ensuring that it looks and feels great for years to come.
Signs That It's Time To Clean Your Couch
If you own a fabric couch in Moorooka, keeping it clean and well-maintained is essential to ensure its longevity and keep it looking and feeling great. However, it's not always easy to know when your couch needs cleaning. Here are five symptoms that indicate that your fabric couch needs cleaning in Moorooka:
If you notice any visible stains or spots on your couch, it's a clear indication that it's time to have it professionally cleaned.
Your fabric couch can easily trap unpleasant odours from pets, food spills, or cigarette smoke.
If you or anyone in your household is experiencing allergy symptoms such as sneezing, coughing, or a runny nose, it could be due to accumulated dust, dirt, or allergens on your couch.
Fabric couches can fade or lose their original colour over time due to sunlight exposure or general wear and tear.
Over time, your fabric couch can become rough or stiff to the touch due to accumulated dirt and dust.
Tried and Tested Couch Cleaning Process For Optimal Results
If you're looking for the best fabric couch cleaning process in Moorooka, our expert cleaners use a tried and tested method to achieve exceptional results. Our process includes steam cleaning, dry cleaning, stain removal, odour removal, mould removal, sanitisation and deodorisation, shampooing, as well as fabric Scotchgard protection. Here's a step-by-step breakdown of our process:
Our technicians will inspect your fabric couch to determine the best cleaning method based on its fabric type, level of soiling, and any potential stains or odours.
We'll apply a pre-treatment solution to your couch to break down any dirt, grime, or stains, making them easier to remove.
We use high-temperature steam cleaning to effectively remove dirt, dust, and allergens from your couch.
For more delicate fabrics, we use a dry cleaning method that uses minimal water to avoid damage to the fabric.
If necessary, we'll shampoo your couch to remove stubborn stains and odours. Our shampooing process effectively removes dirt and grime from your couch without damaging the fabric.
We use specialized stain removal products and techniques to remove even the toughest stains from your couch, including wine, coffee, and pet stains.
Our odour removal process effectively eliminates unpleasant smells from your couch, leaving it fresh and clean.
If your couch has any mould or mildew, we'll use specialized products to safely remove it and prevent future growth.
We'll use a sanitisation and deodorisation process to kill bacteria and germs, leaving your couch hygienic and fresh.
To protect your couch from future stains and spills, we can apply a fabric Scotchgard protection treatment that repels liquids and prevents them from soaking into the fabric.
Our Comprehensive Couch Cleaning Services Available in Moorooka
If you need upholstery cleaning services in Moorooka, look no further than our team of experts. We offer a range of services to suit your specific needs, including:
Leather or Fabric Sofa & Upholstery Cleaning
Our team can effectively clean and restore your leather or fabric sofa and upholstery, leaving them looking and smelling like new.
Leather or Fabric Couch Cleaning
We specialize in cleaning both leather and fabric couches, using specialized techniques to remove even the toughest stains and odours.
Fabric or Leather Chaise Cleaning
Our team can also effectively clean and restore your fabric or leather chaise lounge, leaving it fresh and hygienic.
Office Chairs Leather or Fabric Cleaning
We offer professional cleaning services for office chairs, including both leather and fabric options, to ensure a clean and hygienic workspace.
Leather or Fabric Lounge Cleaning
Whether you have a leather or fabric lounge, our team can effectively clean and restore it to its former glory.
Leather or Fabric Armchair Cleaning
Our specialized cleaning techniques can effectively clean and restore your leather or fabric armchair, making it look and smell like new.
Fabric or Leather Seat Cushion Cleaning
If your seat cushions need cleaning, our team can effectively clean and remove any stains or odours, leaving them fresh and hygienic.
Professional Stain Removal Services For Your Couch
In Moorooka, our fabric couch and sofa cleaning service is known for its expertise in removing all types of stains from your couch. We have the expertise, equipment, and knowledge to effectively remove any type of stain, leaving your couch fresh and clean.
Whether you're dealing with food and drink stains, pet stains, ink stains, oil and grease stains, or blood stains, our team has specialized techniques and products to effectively remove them. Our team specializes in removing tough and stubborn stains with expertise and experience.
Our cleaning pros use advanced tools and agents to safely eliminate couch stains, preserving fabric integrity. We dedicate ourselves to delivering high-quality fabric couch cleaning services that ensure complete stain removal.
We're Your Best Choice For Couch Cleaning in Moorooka
Our Couch and Sofa Cleaning Moorooka team take pride in our ability to provide the best service catered for your needs. Our team of professionals are always eager to provide you with the best possible solution for your Couch Cleaning. Here are some reasons why our company is the best choice for you:
Knowledgeable experts care for all upholstery types, including delicate fibres, with utmost precision.
Years of experience with various fabric couches ensure damage-free handling by our skilled team.
Affordable pricing tailored to meet your budget, ensuring exceptional couch cleaning service.
Our industry reputation is built on transparency, as we never impose hidden charges for our services. With utmost honesty, we make it easier for you to choose us.
Our cutting-edge techniques ensure spotless cleaning of your couch, utilizing the latest and most effective methods available.
Our methods have successfully restored the appearance of many customers' couches through our cleaning services.
Convenient Same-Day Couch Cleaning Services In Moorooka And Surrounding Suburbs
Our couch cleaning service in Moorooka is proud to offer same-day service for all appointments in the area and nearby suburbs. We understand that unexpected situations can arise, and you may need your couch cleaned quickly. Therefore, we make every effort to be as flexible as possible in our scheduling and provide you with a convenient and hassle-free service.
Our Couch Cleaning Moorooka team of experienced and skilled professionals is equipped with the latest tools and techniques to clean your fabric couch quickly and effectively, without compromising on quality or safety. We use only the best cleaning products that are safe for your family and pets, while still providing powerful cleaning results.
Fast, reliable same-day service for a clean, fresh couch—essential for your comfort and health. With our efficient and effective cleaning process, you can enjoy a clean and fresh couch in just a few hours.
FAQs
How often should I get my couch cleaned?
It is recommended to get your couch cleaned at least once every 6-12 months, depending on the usage and foot traffic.
Can you remove all types of stains from my fabric couch?
While we strive to remove all types of stains from your fabric couch, some may be difficult to remove.
How long does the couch cleaning process take?
The time required for couch cleaning depends on various factors, such as the size of the couch, the extent of cleaning required, and the type of fabric.
Are your cleaning products safe for my family and pets?
Yes, we use high-quality, residue-free cleaning products that are safe for your family and pets.
Do you provide couch cleaning services on weekends and holidays?
Yes, we offer couch cleaning services 7 days a week, including weekends and holidays, to accommodate your busy schedule.
Location: Moorooka, QLD 4105, Australia