Quick and Effective Lounge Cleaning Service in Saint Lucia
One of the best upholstery cleaning service companies in Saint Lucia is Karls Couch Cleaning. All varieties of lounges, couches, as well as other upholstery can be cleaned by our team of qualified, experienced technicians. So, take a seat, and let us bring back the elegance of your upholstery.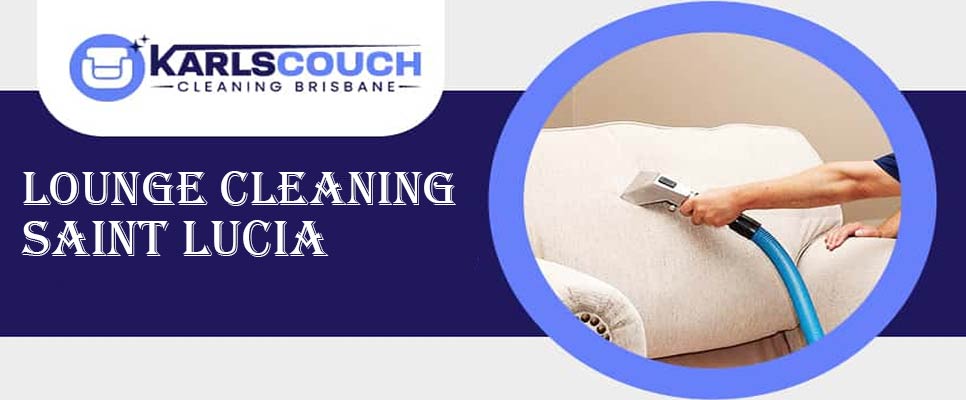 We employ cutting-edge methods and equipment to thoroughly clean sofas in Saint Lucia while ensuring that the fabric is not harmed. Our team for Upholstery Cleaning Saint Lucia offers professional couch cleaning services that use tried-and-true methods for removing stains and debris. Our trained couch cleaner will rejuvenate and sanitize your sofa, fabric, and couch. For homes, businesses, and other spaces throughout Brisbane, we offer couch, sofa, and professional cleaning. We can assist, regardless of how damaged, discoloured, or worn out your furniture appears.
Our Affordable Upholstery Cleaning Services
With our advanced techniques, we guarantee to revive your couch's beauty, making them look brand new. Our upholstery cleaning services in Saint Lucia include:
Services for Customized and Reliable Lounge Cleaning in Saint Lucia
For your health and the greatest upholstery cleaning Saint Lucia outcomes, we thoroughly vacuum your lounge with a HEPA filter to remove dust mites, dirt, chemicals, allergies, and dust from the upholstery. What else do we do?
Treatment with specific green sofa products concentrates on stained areas to get rid of stains and spots.
A complete cleaning process that removes all stains and dirt, leaving the lounge cleaner and appealing.
Add deodorizing, sanitizing, and neutralizing agents to the upholstery fabric to make it healthy and fresh.
Use an air mover to quicken the drying of your upholstery.
By grooming the fabric, we leave the fibres in their natural state standing tall and supple, allowing the lounge to dry more quickly.
Moreover, we safeguard to increase the future stain resistance of your upholstered furniture.
Don't you want your lounge to have the lovely, spotless appearance it deserves? The look it gets will be provided by our Lounge Cleaning Saint Lucia experts. Also, we offer complete hot water extraction and dry-cleaning services to clean your furniture of filth, dust mites, allergies, and pet dander. Depending on the types of fibres, our qualified and experienced professionals may provide lounge cleaning in Saint Lucia and help your lounge come back to life.
Why Professional Lounge Cleaners Are Important?
We may complete tasks properly using a variety of biodegradable cleaning solutions that can be used for your upholstery safely. Our schedule is also quite flexible, accommodating all nights and weekends. 365 days a year, we offer services around-the-clock. For Lounge and Couch Cleaning Saint Lucia Services, we also cover a wide range of businesses, residences, and homes. Also, we adore our clients and delight in doing an excellent job on all of their upholstered items. Some other reasons are:
Hygiene Cleaning: To remove dust mites and allergens, we vacuum all areas of your furniture, sofa, and lounge using our vacuum equipment.
Eco-friendly and Green Solutions: The best upholstery cleaning techniques and products particularly target body oils and germs while remaining kid and pet-safe.
Cleans Up Dirt and Stains: In addition to being highly successful in removing stains, our upholstery solutions are ideal for all varieties of fabric couches.
Quick drying: Our lounge dry cleaning method uses less liquid than other methods, so your upholstery will be dry in a matter of hours.
Seems like it's New Again: All fabrics are deodorized and sanitized following the Lounge Cleaning Saint Lucia process. You'll be astounded when you see the outcomes.
Advantages Of Hiring Our Expert Lounge Cleaning Service In Saint Lucia
Professional cleaning of your upholstery can also contribute to its lifespan extension. Given how expensive a lounge suite may be, we are aware of how important it is to maintain its aesthetic appeal and comfort. A reputable lounge cleaning service with industry certification is established in Saint Lucia by our company. Your lounge will be cleaned and restored by highly qualified, industry-certified upholstery cleaners using techniques that are most appropriate for the fabric. The advantages are as follows:
Several cleaning techniques based on the lounge's fabric
Increases the longevity of your upholstery
Free follow-up guidance from a professional
Complimentary stain-free after-cleaning service
Cheap services with the greatest offers and packages
The range of services we offer for cleaning lounges in Saint Lucia includes steam cleaning, dry cleaning, spot removal, fabric cleaning, and fabric protection (Scotch Guard).
St. Lucia Stain Removal for Lounge
Stains like those obstinate zits on your skin won't go away. It would be wise of you to contact us immediately at 07 4243 4179 if you noticed a stain on your lounge. Long-term neglected stains will be difficult to remove. You won't get better with any home treatments. These issues are dealt with by Karls Couch Cleaning in St. Lucia, and our professionals can assist you. By cleaning the upholstery as well as eliminating stains, our Lounge and Sofa Cleaning Saint Lucia services will produce the greatest results for you. Contact us right away to get that tenacious stain out.
Process of Our Lounge Cleaning Service
Inspection: Before beginning the lounge cleaning process, the most crucial and initial step. We determine the type of material it is made of by inspection and, if there are any, take into account the manufacturer's instructions. Thus, we use the best cleaning technique.
Dry Dust Removal: After deciding which approach to take, we thoroughly clean the lounge, sofa, or couch before applying water. Vacuum cleaners are used in this phase to complete it.
The Use of Cleaning Agents: The cleaning solution that penetrates deeply into the cloth and provides an improved cleaning experience is applied in this phase using a bacterium-repellent. For the dry-cleaning lounge, this procedure is carried out.
Extraction with Hot Water: As an alternative, we can use a hot-water extraction device to clean your lounge. We afterwards vacuum up all the debris, impurities, and moisture mixed with the cleaning solution.
Drying: Next, we take care to properly dry the lounge to ensure that it doesn't stay wet. As a result, once we depart, there is no possibility of bacterial development.
Disinfecting: We have to disinfect the upholstery. If contaminants are not detected, they could have a major negative impact on health. So, we sterilize the lounge to keep it clean and hygienic as well as for our customers' complete happiness and safety.
Final Inquiry: At the end, we thoroughly analyse the cleaned lounge to ensure that no stains or errors went unnoticed and to determine whether our clients are happy with the results.
Why Choose Us For Lounge Cleaning In Saint Lucia?
Experience in cleaning for more than two decades.
Emergency and same-day lounge cleaning.
You can reach us even on the weekends and on holidays.
We provide affordable lounge cleaning services.
All of our cleaners have licenses and certifications.
We utilize modern cleaning equipment.
No further fees for same-day reservations.
24/7 customer service.
Simple online booking methods.
Experience Our Exceptional Services In These Nearby Areas
FAQs
How often should I clean my lounge?
It's recommended to clean your lounge every 12-24 months, depending on usage and lifestyle.
What is the cost of lounge cleaning?
The cost varies based on the size and condition of your furniture. Contact us for a quote.
Can you clean outdoor furniture cushions?
Yes, we can clean outdoor cushions to remove dirt and mildew.
Location: St Lucia, QLD 4067, Australia